Traveling full-time in an RV way, way before retirement?
It's possible. And not as cheesy as it sounds.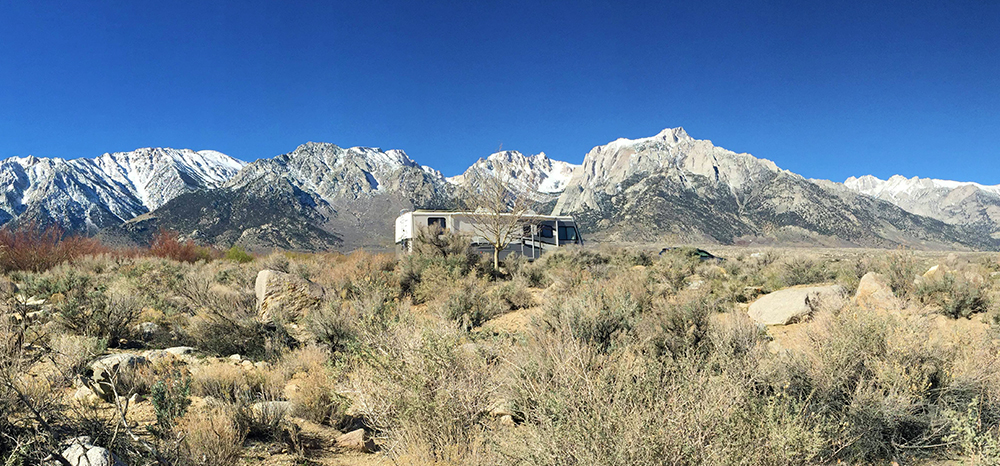 Fantasize about quitting your day job and traveling around the country? We realize that this isn't possible for everyone, but your dream may be closer to reality than you think. Because of widely-available technology and the business world's increasing acceptance of telecommuting, it's easier than ever to stay connected and work from anywhere.
Ardent Camper is our proof of this. After building our own location-independent businesses, we sold our house and most of our stuff in 2014 and moved into a new house on wheels. Now, we work full-time as we travel all over the United States of America.
We'd hate to keep it all to ourselves, so we invite you to follow along as we share our stories.
Who Is this Blog For?
Ardent Camper is a source of inspiration for those who love travel and outdoor recreation.
For RVers or those who are interested in making the leap to full-time RVing, it's full of useful information and reviews.
For everyone, it's a place for us to share our stories about the places we visit.
This blog is dedicated to providing you, our readers, with tips for making the leap to a nomadic lifestyle, advice for current RVers, product and place reviews, and stories about our own adventures.
For monthly updates, exclusive content, and the occasional giveaway, sign up for our email newsletter below. We promise we'll never spam you — we'll just give you great info and inspiration to travel more.
Who are we?
Marie
...is a grant writer and digital marketer by trade, and co-founder of Owl Eyes Creative. She has enjoyed camping and travel since her childhood, and she loves everything from multi-day backpacking treks to luxury relaxation near nature parks.
Josh
...is his name, web development and exploring the country are a couple of his games. (Can't never have too much gamin'.) He's a full-stack micropreneurial technomad, which is a fancy way of saying he works on a lot of small things while on the road using his trusty laptop. Even when "roughing it," he doesn't have to compromise on his love of technology — we have a sweet internet setup.
Gabby
...is a rat terrier mix who loves to meet new people any chance she gets. Marie rescued her in 2009 when Gabby was two or three years old. She has a permanent head tilt that makes even the gruffest of souls say "aww!"
Windwaker
...is our 2002 Fleetwood Southwind class A gas RV. She is dubbed Windwaker after the sea-faring Zelda game because the experience of driving her isn't far from captaining a boat. Her name is also a nod to the sense of adventure she gives us.