Do you have a young camper in your life? Are you are hoping to develop a young friend's love of the outdoors?
The holidays are a great time to inspire kids' imaginations and senses of adventure with outdoor-themed gifts! Look no further for ideas galore than today's post.
Babies
If you are looking for a great gift for the baby of outdoorsy parents, consider useful supplies that complement the family's favorite activities. This set of three organic hand-made baby bibs sewn from camping-themed cloth patterns is perfect.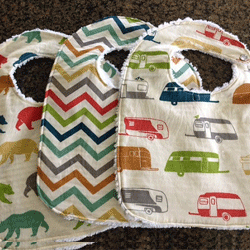 Facilitate young family's ability to get out and about, even with a youngster in tow. This portable high chair makes picnic in the park an enticing possibility.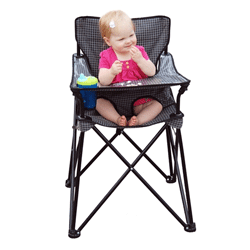 Available from ciao! baby for $67.99
Toddlers
I discovered the holiday display below at the Land of Nod storefront in the Houston Galleria, and it totally made me want to be a kid again. It will charm any youngster into wanting to spend more time in the great outdoors.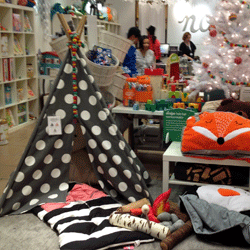 Tent: available from Land of Nod for $159

Campfire pillows: available from Land of Nod for $69
Delight a young birdwatcher by giving him or her this wooden observation birdhouse that can be affixed to their bedroom window. From here, he or she will able to watch eggs transform into flying songbirds.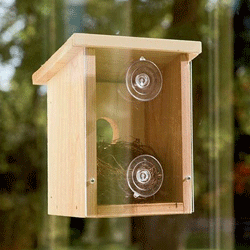 Available on HearthSong for $19.98
Delight kids and adults alike with fresh ice cream made in the campsite. Using ice, salt rock and plenty of shaking to work its magic, this plastic ball makes whipping up frozen desserts on the go interactive and fun.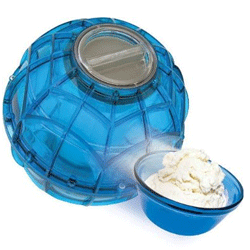 Available from Amazon for $26.99
School-Age Kids
Tap into young students' natural sense of wonder for the natural world with holiday gifts. The Starry Night Lantern, made by National Geographic, will allow kids to go on camping adventures from the comfort of their own bedroom by illuminating the ceiling and walls with pinpoints of light.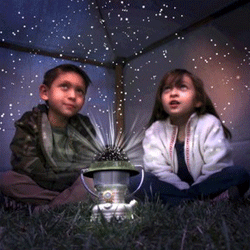 Available from Amazon for $18.99
Help build young students' reading skills with book on topics that interest them, like nature, animals, outdoor games, camping and more!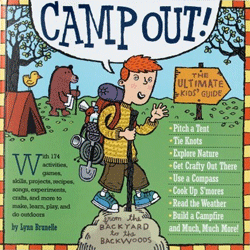 Available from Amazon for $10.77
Teenagers
For the outdoors-loving teenager in your life, seek gifts that express their individuality while remaining modern and fun in their design. This iPhone case is sure to please. An iTunes gift card would go far in helping them purchase some great camping-related apps.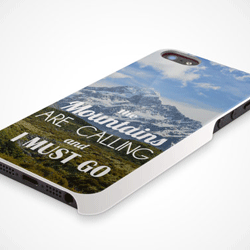 Give the gift of artwork that encourages young women to be active and enjoy the beauty of our planet, all from the comforts of a camper, tent, or simply a pair of hiking boots.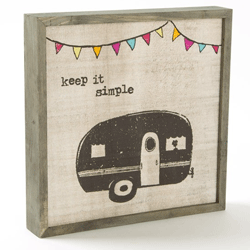 Available from Papyrus for $25
Make sure teens stay hydrated on the trail by gifting them a slim Camelbak. It can hold all the essentials for a day hike like a cell phone and snack, and, most importantly, enough water to keep them safe and healthy.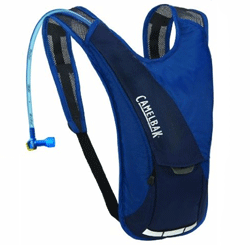 Available from Amazon for $29.98
What additional ideas do you have? What gifts have been the greatest hits for the kid campers in your life? Let me know in the comments.
Related posts: